PoolStar offers a variety of services to keep your pool looking great and ready for your enjoyment. We are fully licensed and insured.
· Weekly swimming pool cleaning
· Acid wash – chlorine bath
· Filter cartridge replacements
· Swimming pool vacuum installs
· One time pool clean ups
· Foreclosure swimming pool cleans
PoolStar has high standards of service that we work by as we want to provide a superior service to our loyal customers and we offer a personal satisfaction guarantee.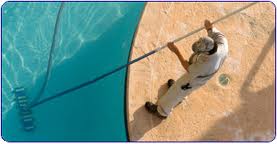 Note: All swimming pool repair and installation work is referred to a network of state licensed contractors, and not performed by PoolStar.