Below are some points you should keep in mind when searching for a swimming pool cleaning service provider.
Are they licensed to do business?

Are they insured?

How long have they been in business?

Do they have

reviews and testimonials from happy customers?

Are they the so called "Splash And Dash" service where they are just in and out of your yard quickly and don't thoroughly clean the pool?

Do they have

standards of service?

Ask plenty of questions. What schedule do they provide? Price, and typically you get what you pay for, cheap service often means that's what you receive. Choose a provider that gives you peace of mind and professional customer service.

Do they use a professional grade portable electric vacuum or do they hook up to your equipment and send all the dirt into your filter tank?

What about repairs? Is the company licensed with the state contractors board or can they refer you to a Nevada state licensed pool repair contractor?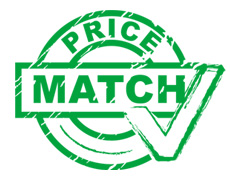 PoolStar™ wants you to feel confident that you have made the right decision in choosing a service provider. You can evaluate our services with no contracts or obligations and we shall price match any other business for the first month of pool service. This enables you to be sure you're making the right choice. Please call us at (702) 557-6625 or use the contact PoolStar™ page above and we shall be happy to answer any questions you may have. Even if you just have some general pool related questions, call us, we'll be happy to help.